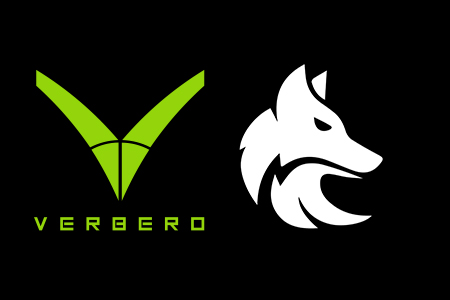 Black Dog Hockey is thrilled to announce their strategic partnership with Verbero, an industry leading hockey brand known for its top tier equipment and custom apparel (jerseys and socks, shells, bags, off-ice apparel, hats, etc). Verbero has been around since 2008, spent 3 years in the NHL and works with some of the most renowned associations in the country.
Verbero is owned by CEO and 15-year NHL Veteran Andy Sutton and employs an incredible team of industry professionals, ex-professionals, local legends and high-end manufacturers.
In addition to an industry-best apparel program, Verbero has top tier equipment and exclusive software innovations to make your life easier, including:

- The lightest stick on the market (350 grams)
- The only full carbon fiber skate
- The only 3D-printed / full custom helmet (safest in the game)
- The only 24/7/365 online Team Store software
- Aggressive pricing and team support programs

As much as Verbero excels with their products, their best asset is in the customization of their offerings to meet your needs. As part of their strategic partnership with Verbero, all of Black Dog Hockey's individual customers as well as team/league partners are entitled to discounted rates of up to 10% off all orders*. Additionally, Black Dog Hockey's partners can set up their own Team Stores with Verbero to outfit their fans with customized team-branded apparel (see example here). For more information about setting up your team store, please reach out to us directly by clicking here.
*Minimum purchase for bulk orders required to receive discounts of 5%, 7% or 10%.